A CITY-WIDE MEAL OF THANKSGIVING
Every year on the week of Thanksgiving, cities across the country shut down a city block for strangers and friends to gather and share a meal in the middle of the street at one long table.

#iamgratefull
We invite you to host Gratefull in your city. The name, brand, and replication guide are free to use.
Through Gratefull we are removing barriers and bringing people together from across social boundaries, simply to get to know each other and build understanding. We believe that in order to build a city that is an honest reflection of its residents, everyone should be invited to the table. So there is no fee, no expectations, and no agenda—just an open invitation.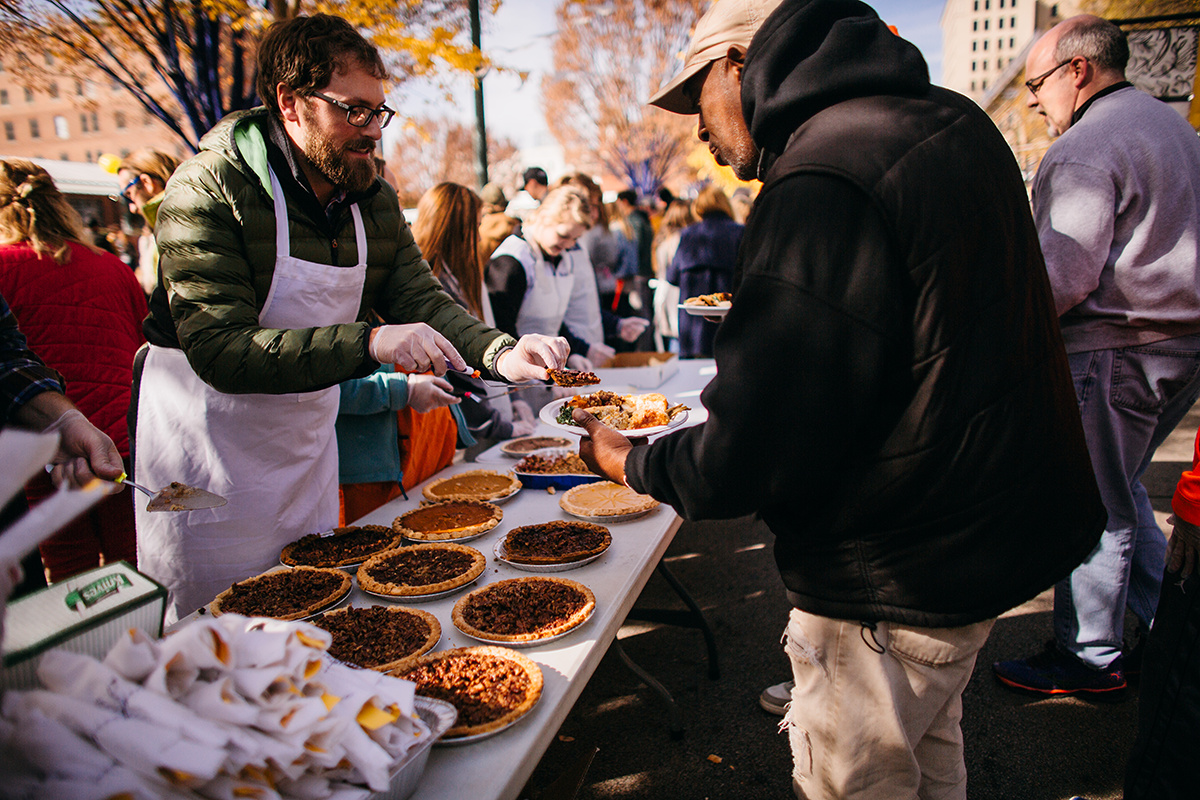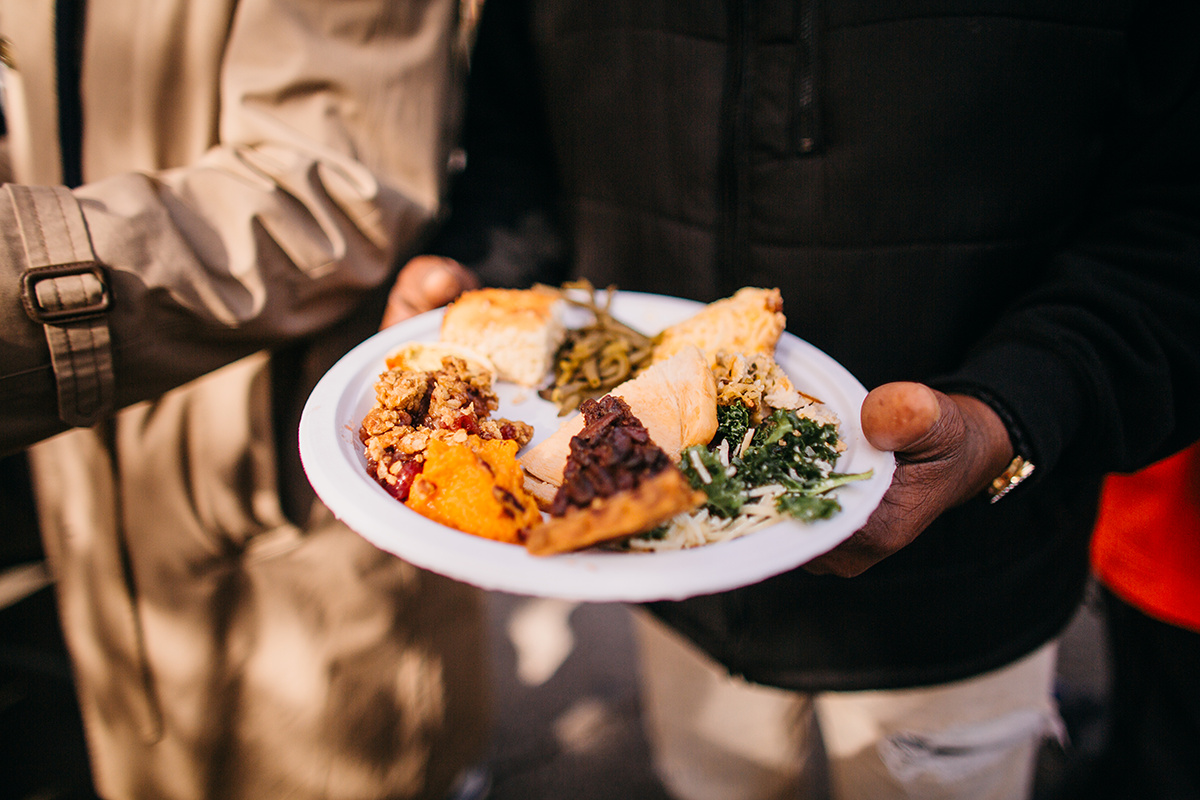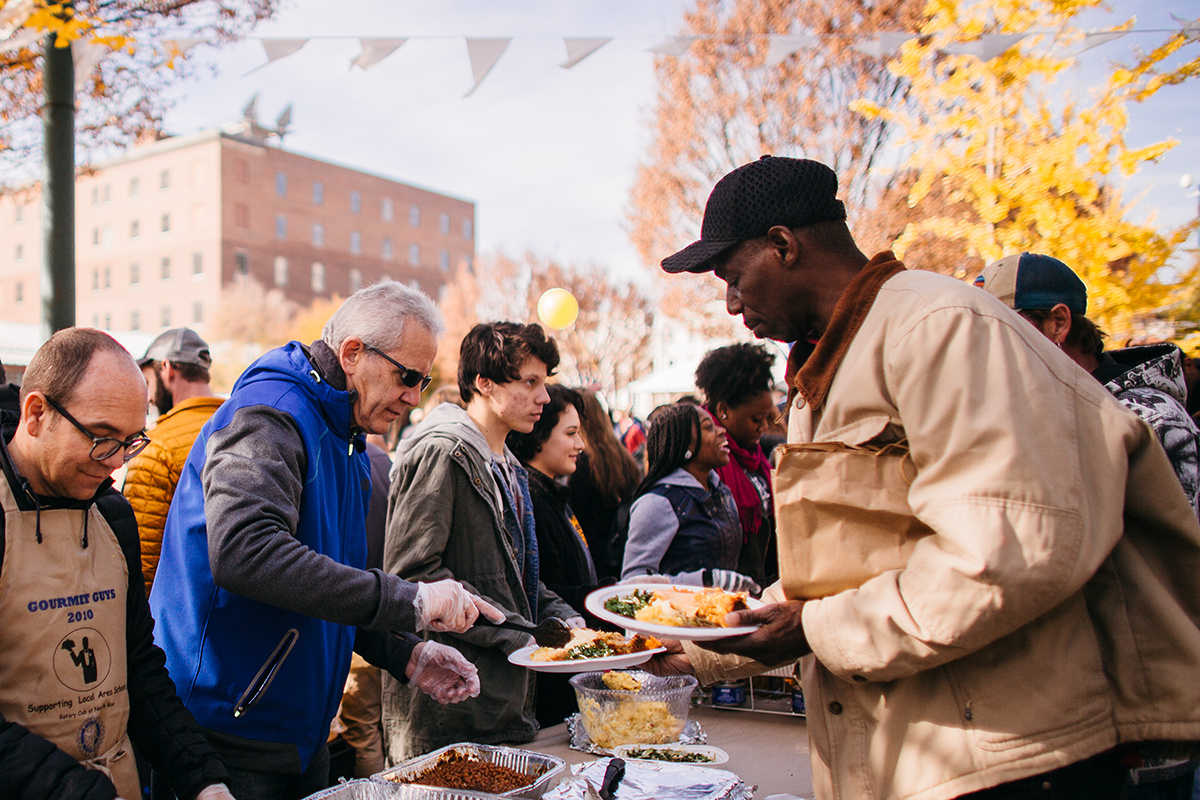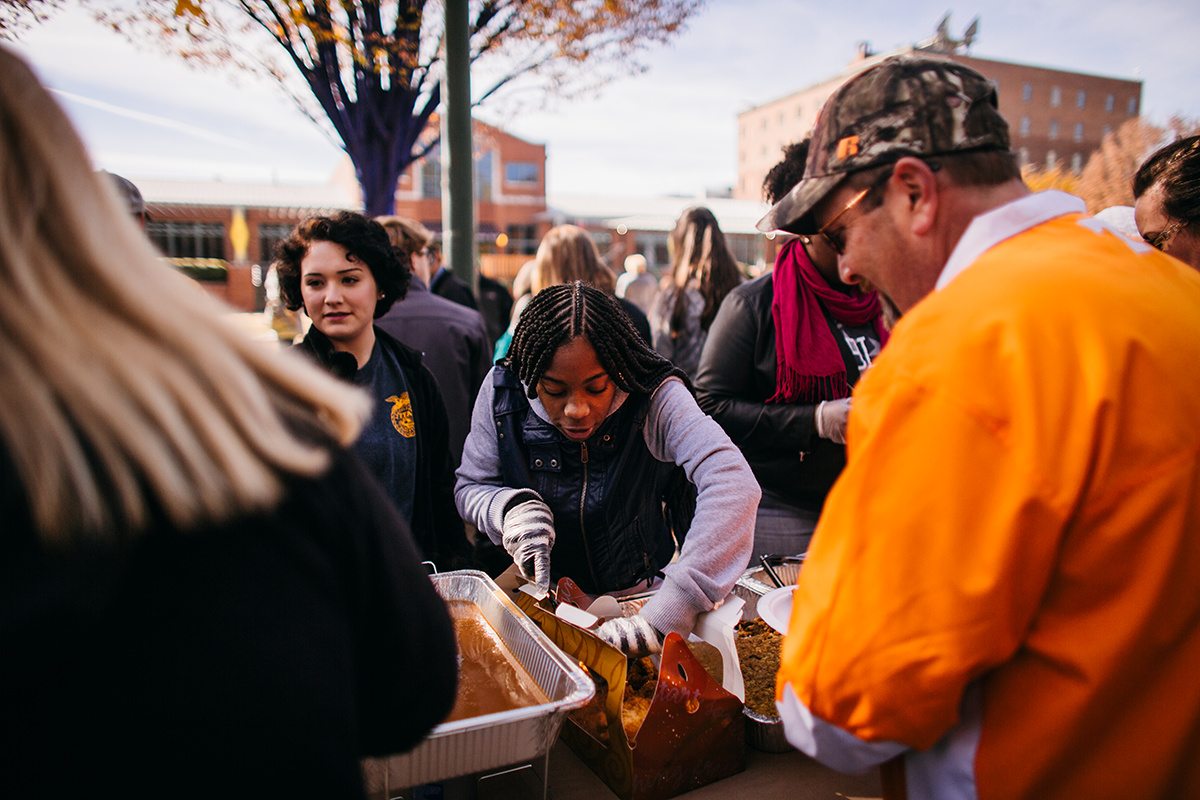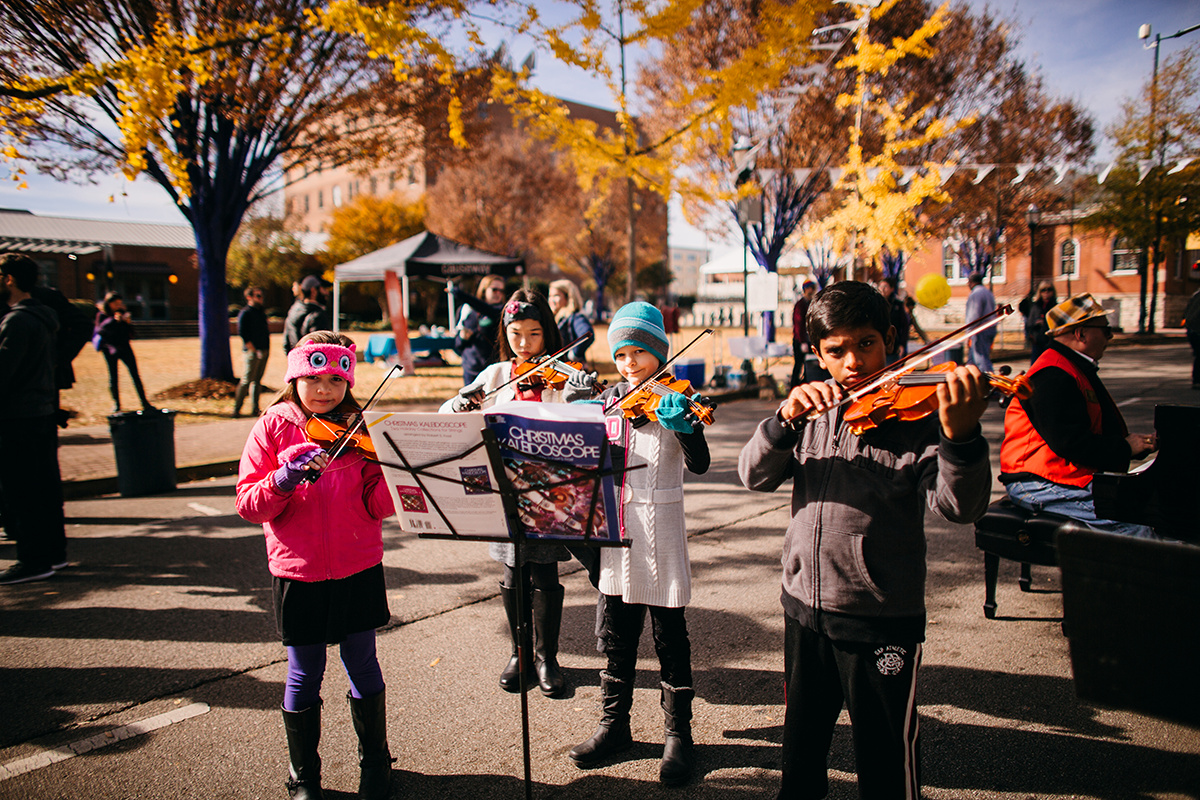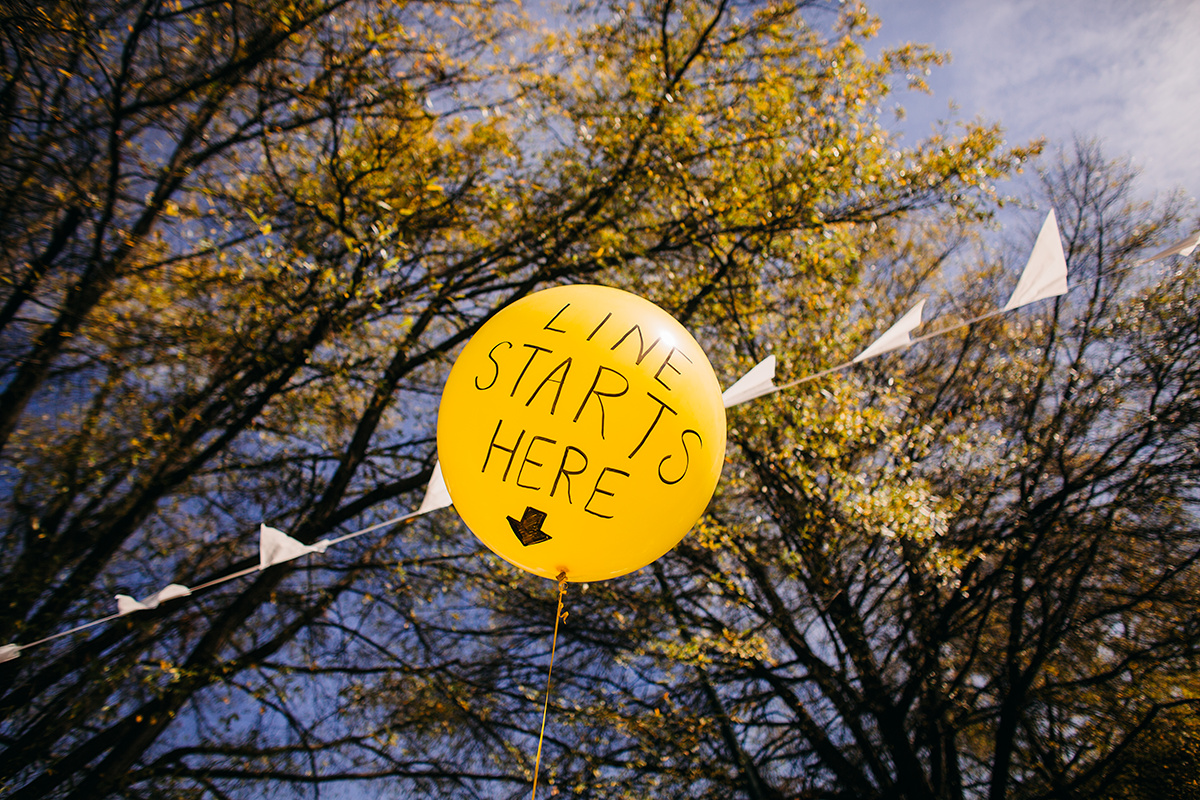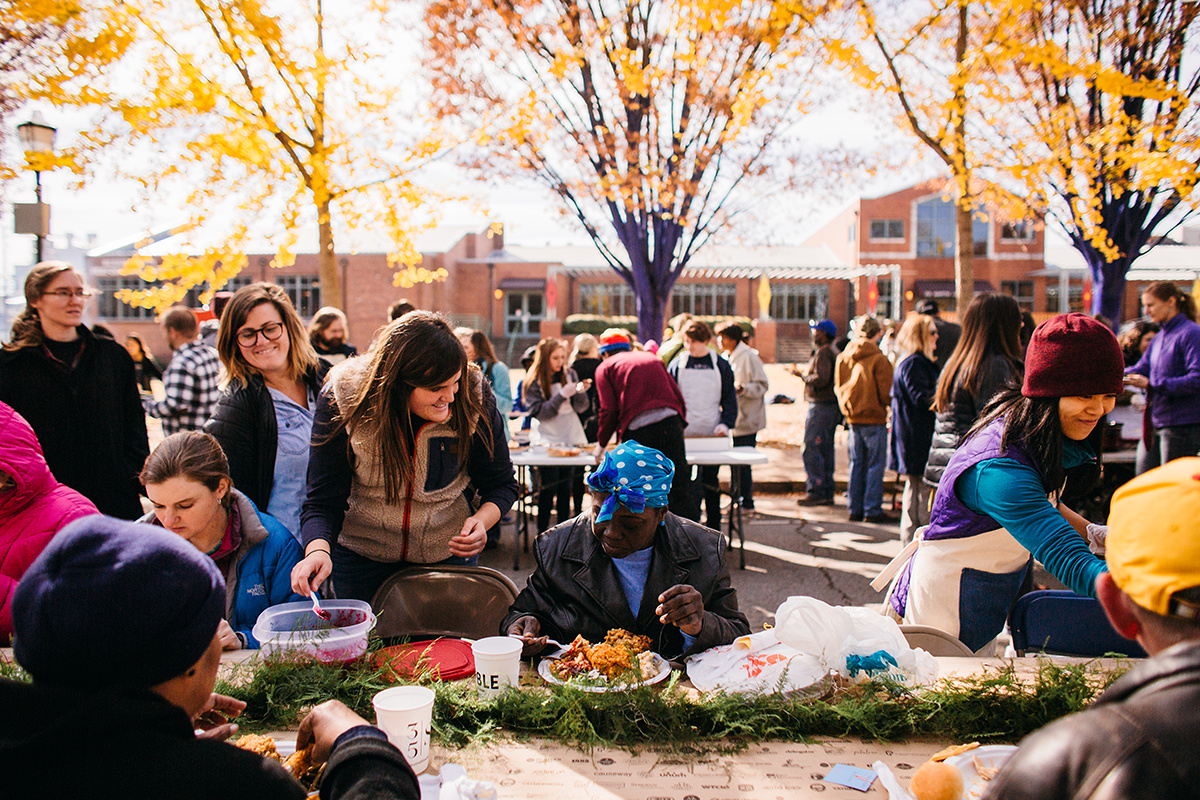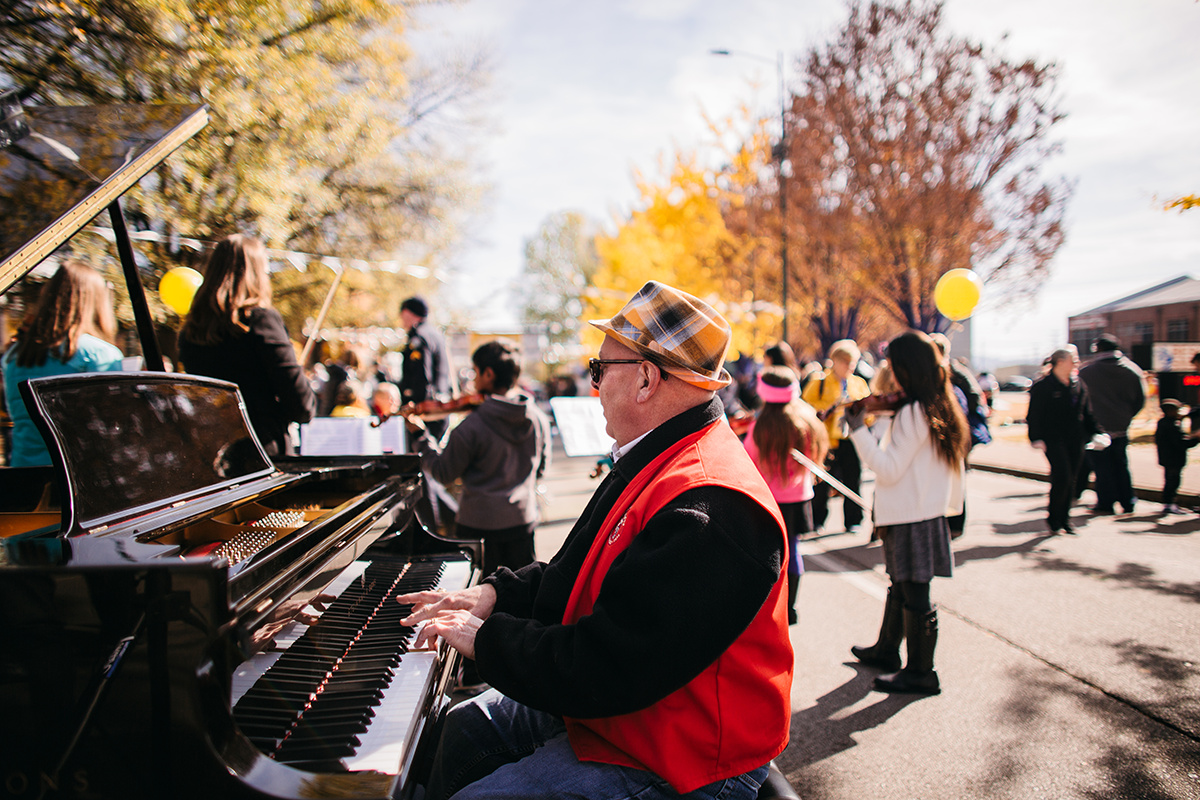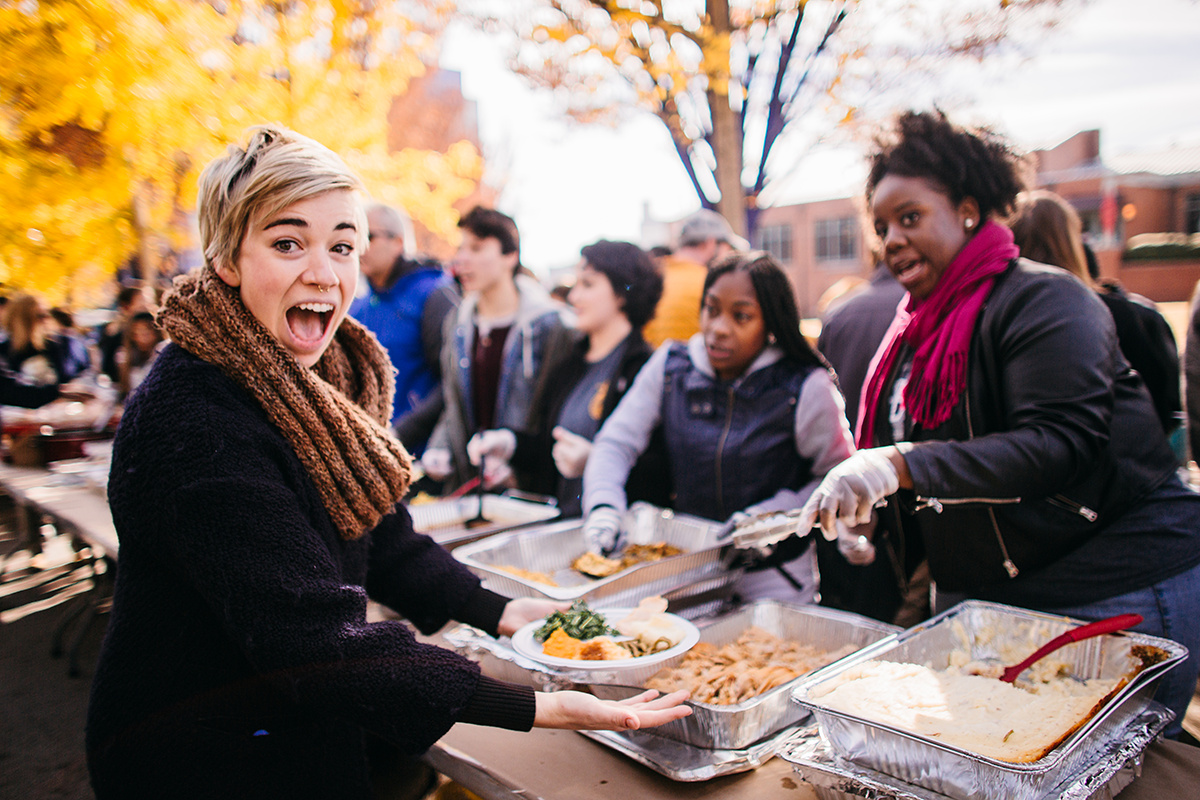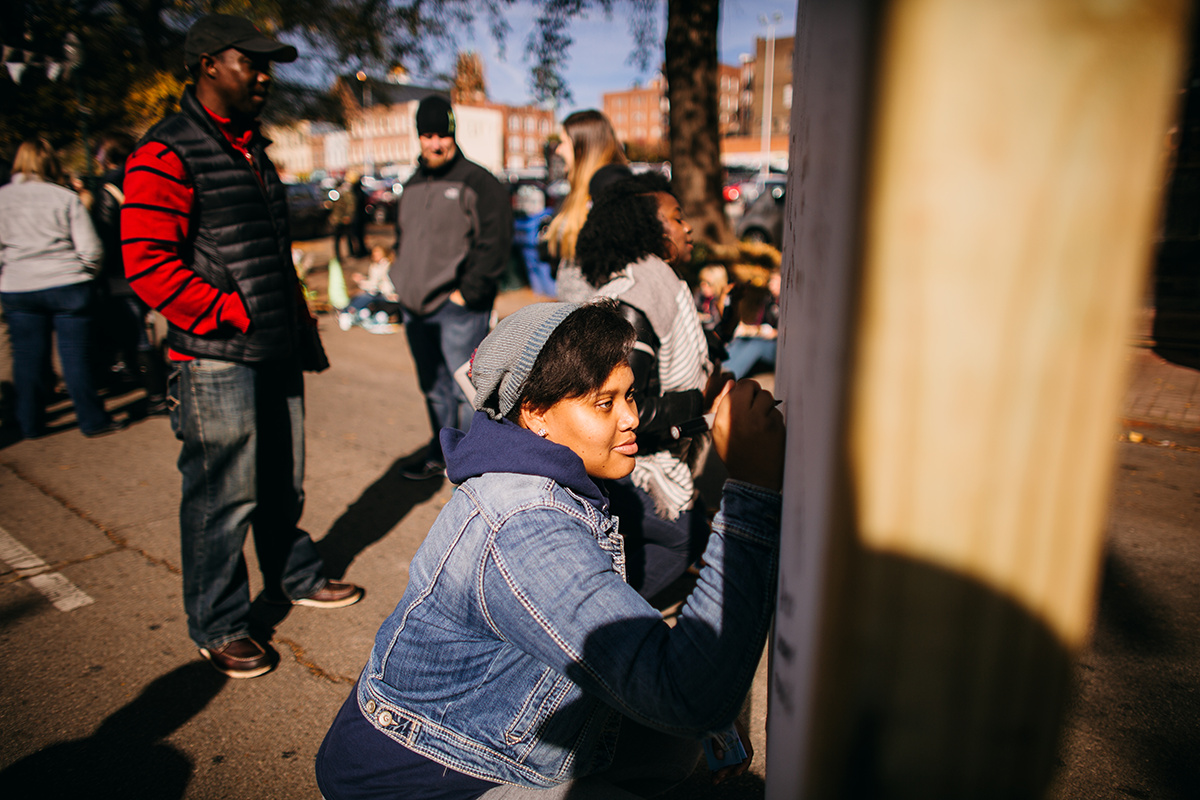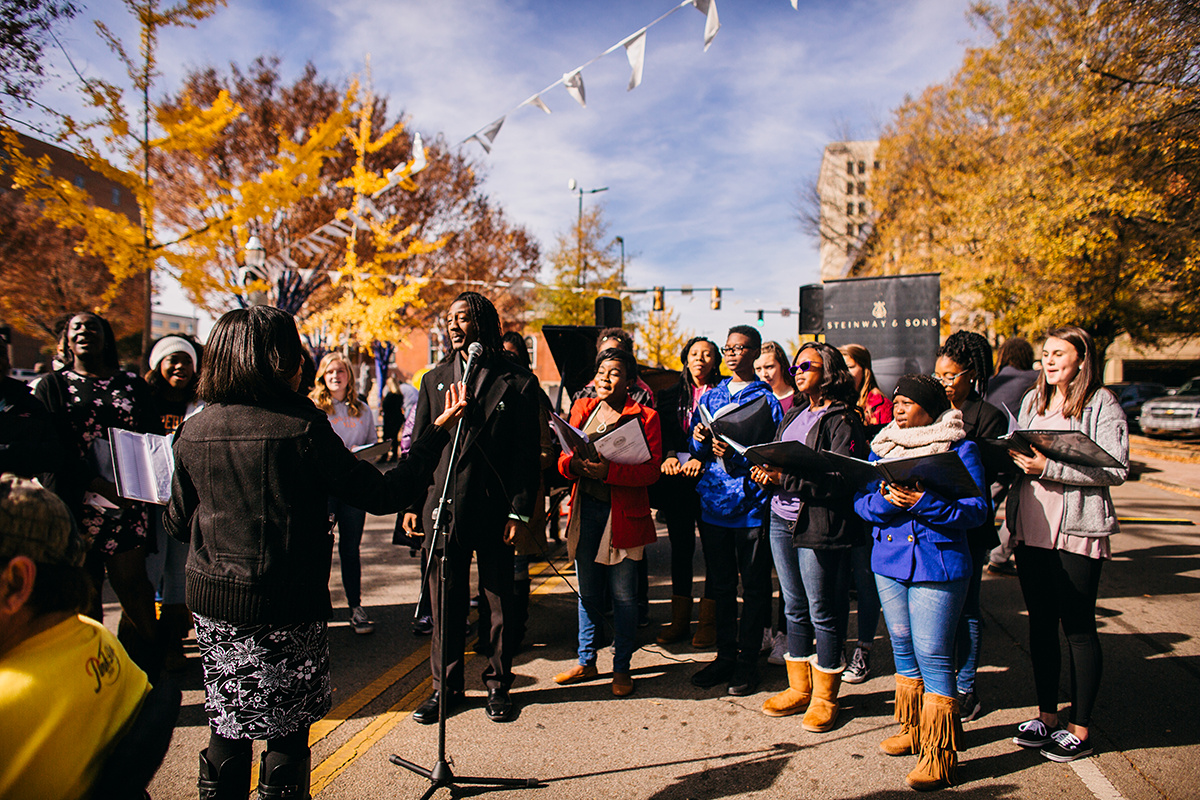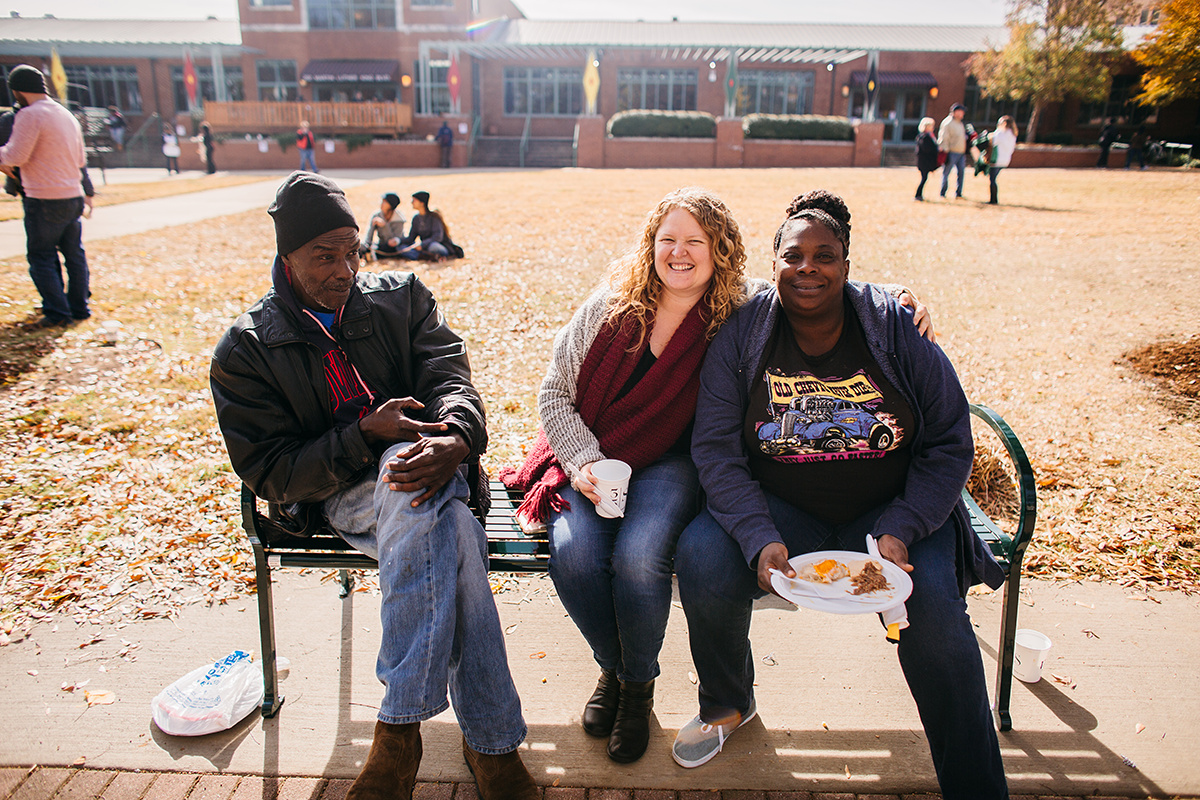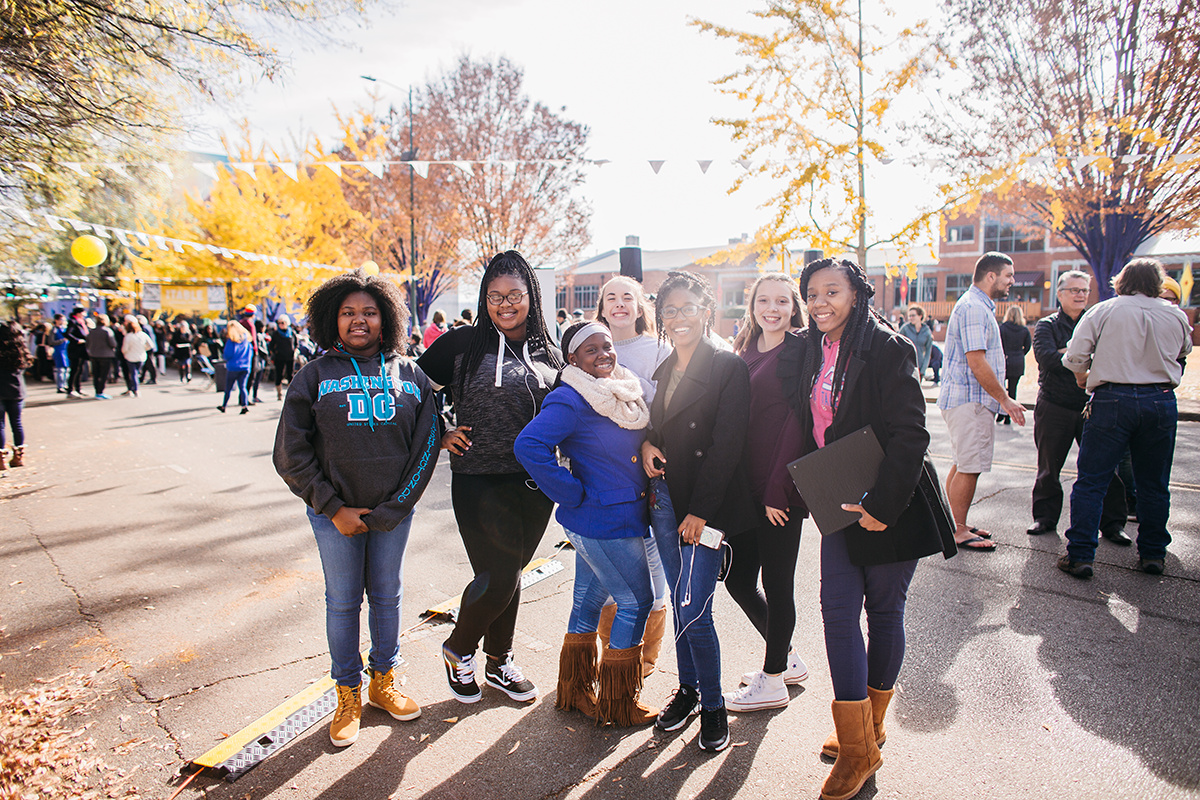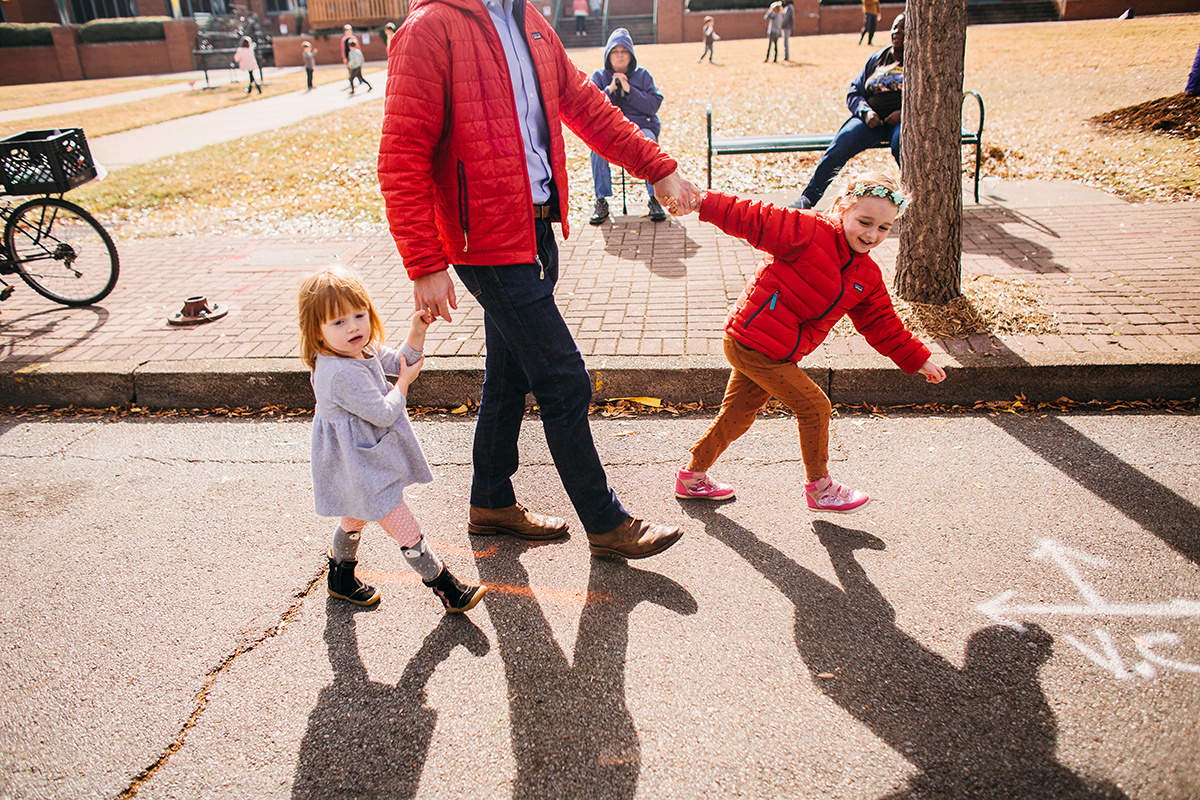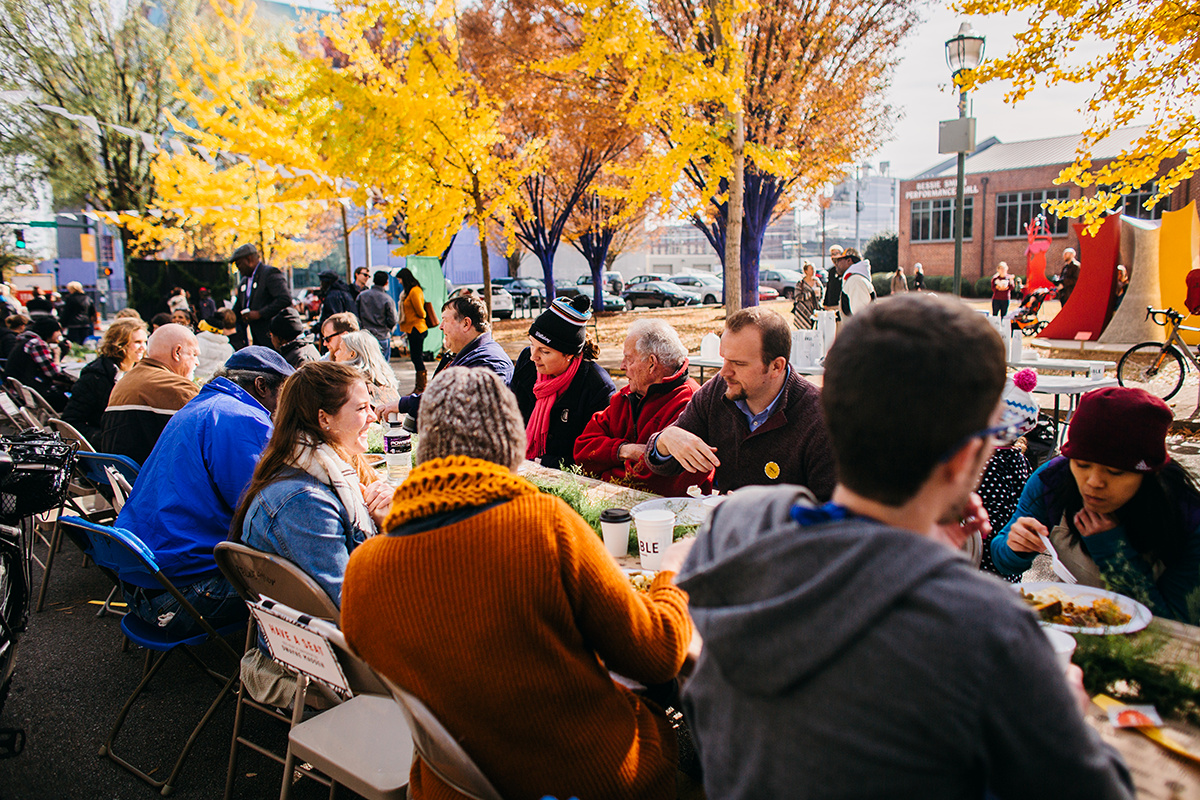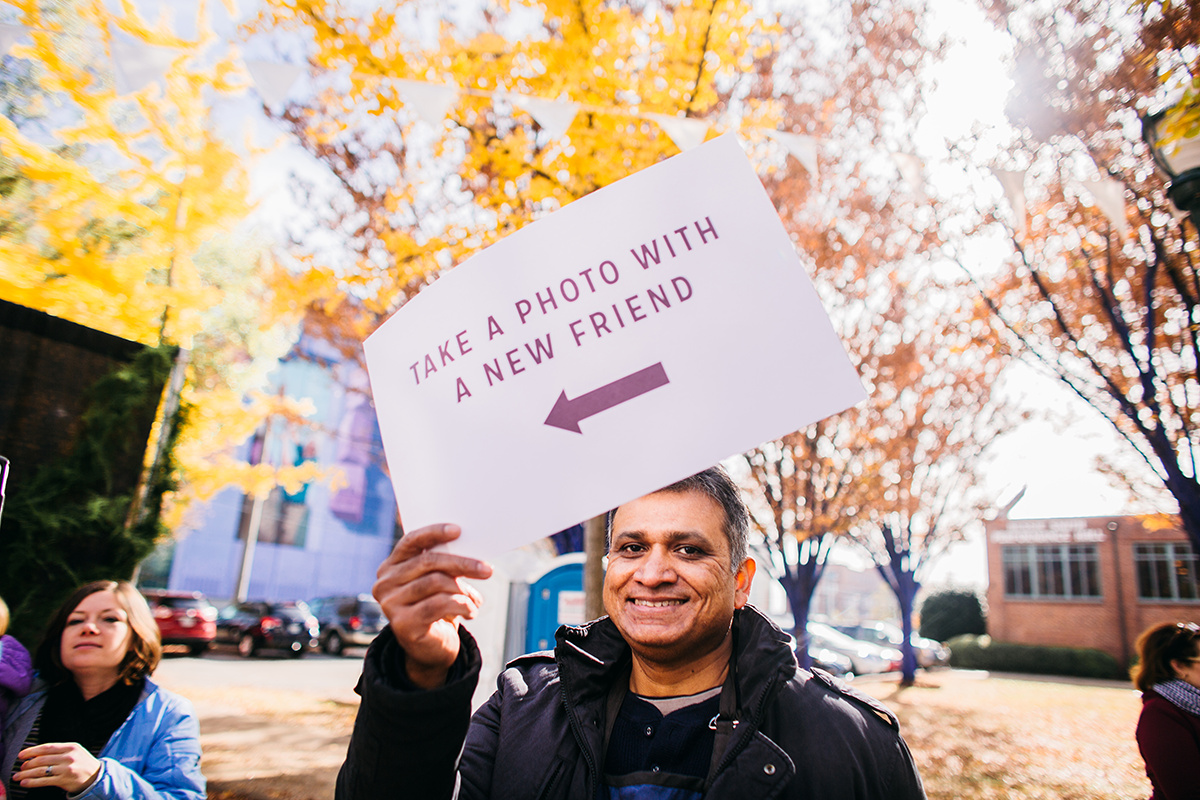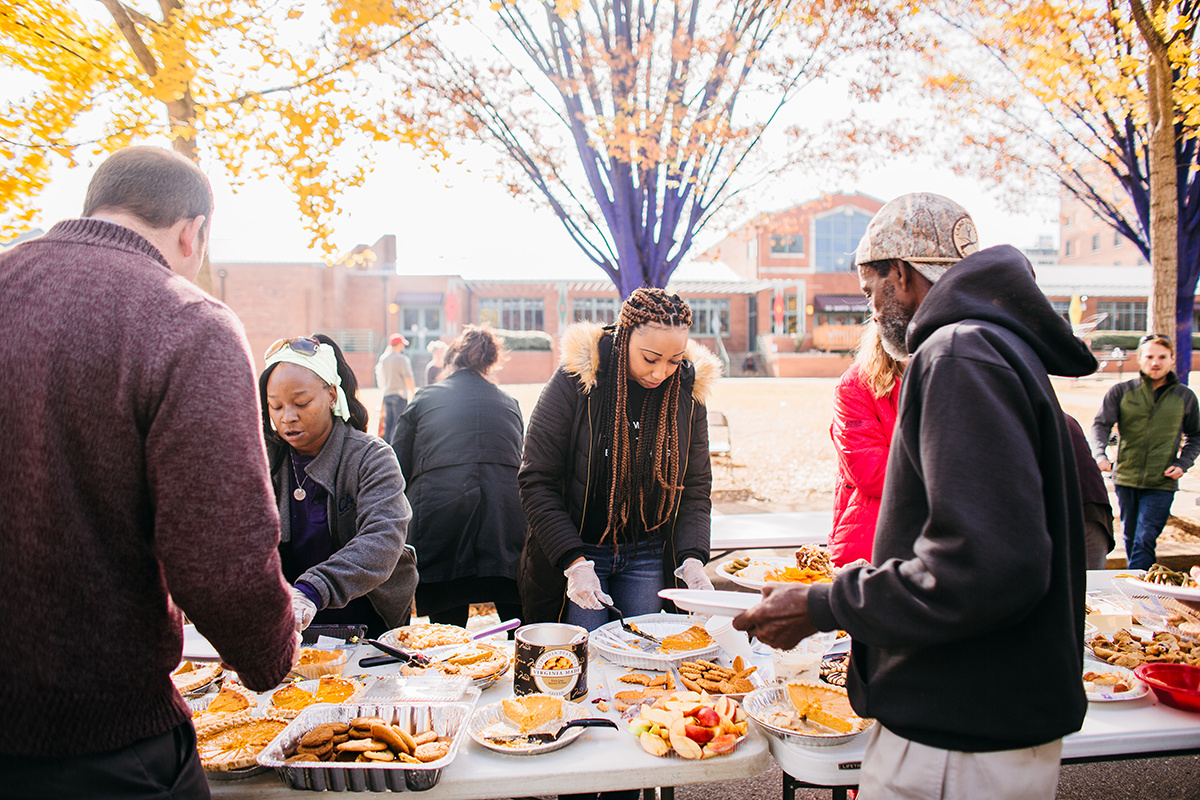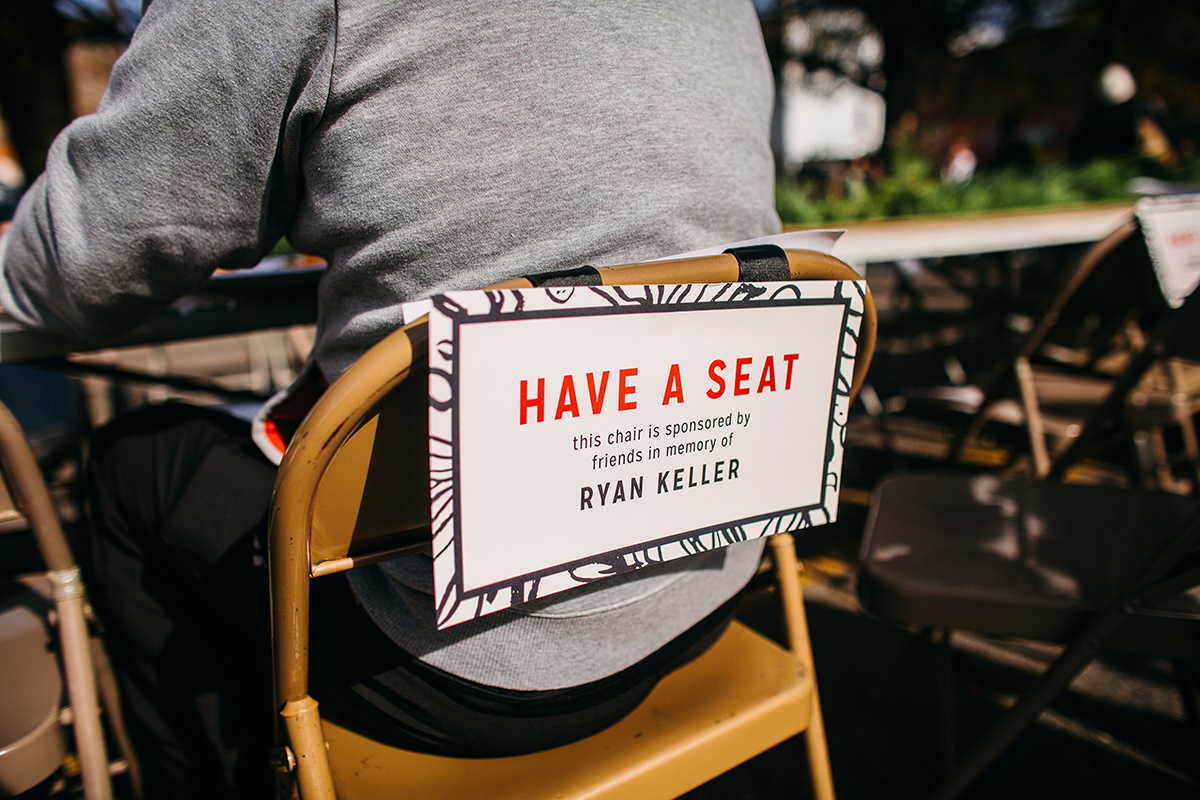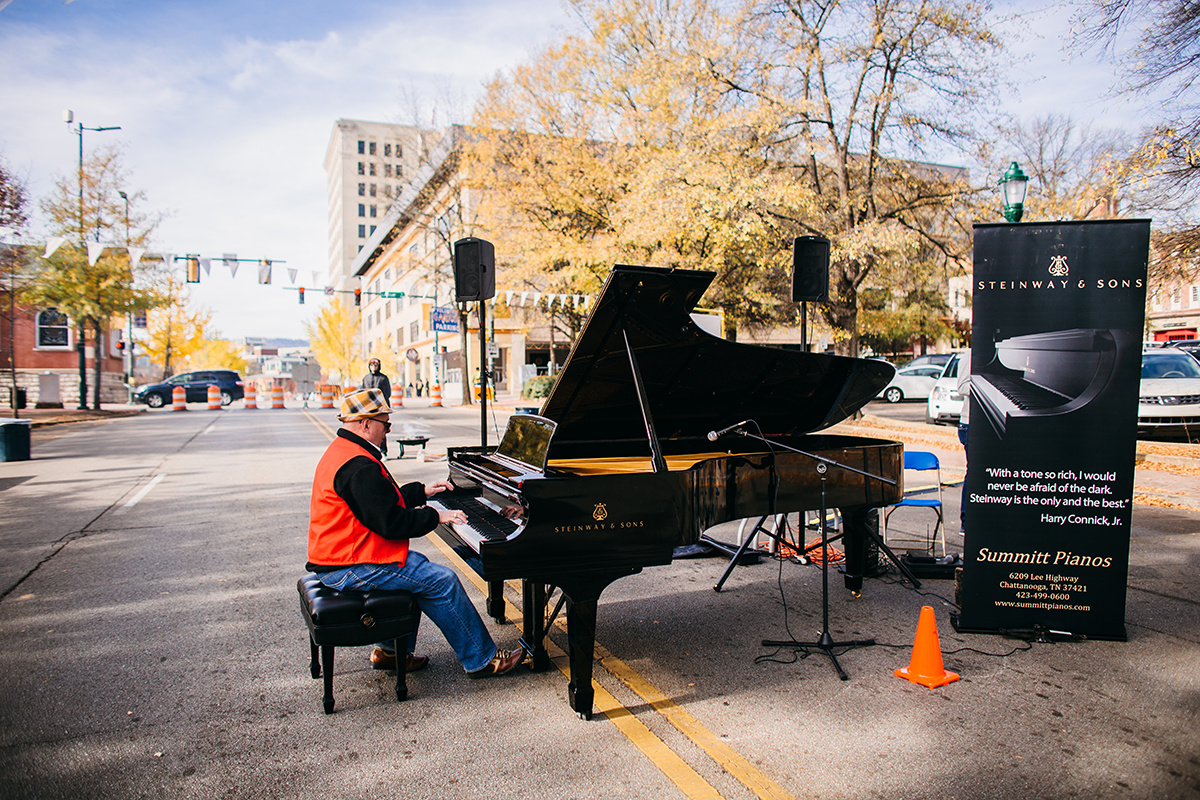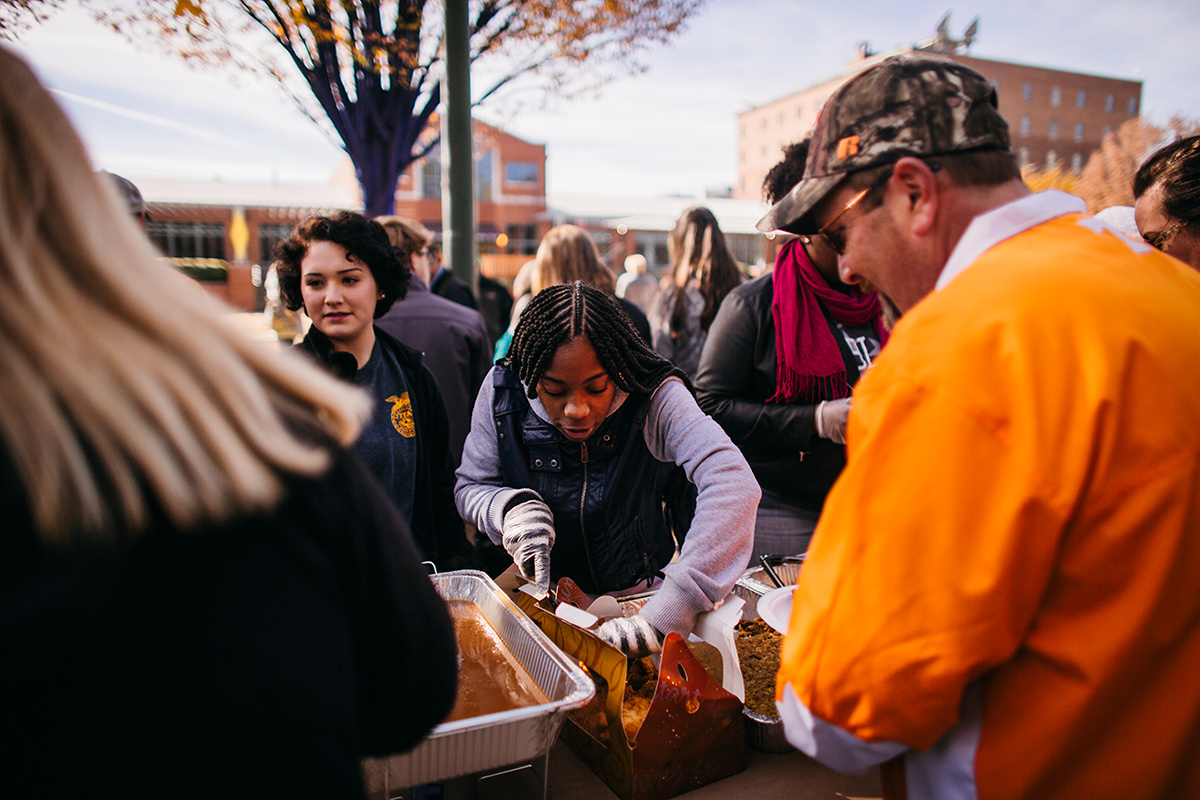 Originally called One Table, this event was born from a desire to unite different groups of people in Chattanooga, Tennessee. In 2014 the staff of Causeway, a local nonprofit, were walking to lunch discussing the invisible wall that stood on Martin Luther King Boulevard, dividing two of the city's green spaces. One was known as a popular venue for outdoor concerts and played a key role in Chattanooga's startup culture. The other was known as a place for people experiencing homelessness, or who lived in the nearby public housing unit. They decided to invite both sides, and the broader groups that they represented, to share a meal at one table in the middle of that dividing line.
The first year 700 people showed up to what everyone thought would be a one-time event. Because the city embraced it so much, it has since become a beloved tradition. Each year, it grew in numbers and in heart. Last year, 1500 neighbors showed up and 100% of the people who took our survey said that they had a conversation with someone they had never met before.
After five years of bringing together neighbors from across social boundaries for a shared meal, we are growing.
One Table has already been replicated in Huntsville, Alabama, and Milan, Tennessee. Over the years we have had many other cities reach out with a desire to bring their neighbors together at their very own One Table.
Since we never expected One Table to grow in the way that it has, we were not initially prepared. Nationally, we ran into some competing brands. In order to be able to share the idea, we renamed the event "Gratefull."
The concept remains the same: The week of Thanksgiving, we shut down a city block and invite strangers and friends to gather and share a potluck meal in the middle of the street at one long table. There is no fee, no expectations, and no agenda—just an open invitation. We invite any other city to set the table for their residents to connect in a new way. The name, brand, and this replication guide are free to use. If you want to host Gratefull in your city, send us a message below, and we will send you everything you need to get started.